About us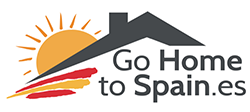 Welcome to GoHomeToSpain.es…. We make sure you 'Go' in the right direction, looking after you and your property interests in Spain every step of the way
WHY CHOOSE US?
We are your choice of Real Estate Agents on the Costa Blanca where we have a friendly, experienced and reliable team of Professionals.
Here at GoHomeToSpain.es we have worked over many years to earn our reputation as a reliable, trusted Real Estate Agent on the Costa Blanca.
Go Home To Spain is part of an international group, which has been selling properties in Spain for over 20 years. We have an extensive client base from Australia, Asia, USA, and of course all over Europe.
We have personnel and wide ranging experience in both building new and buying existing properties here on the Costa Blanca. We have many happy Clients who have become our friends during the journey, Friends who come back to us time & time again to search either for themselves or by referring their family. We are very proud of this and would love the opportunity to demonstrate to you why people choose us ahead of the others.
Contact us today via Email info@gohometospain.es, through our Facebook page, or directly via Telephone (+34) 693 784 807 and we will not disappoint you.
We look forward to creating a wonderful experience for you and at the same time making your Spanish property dream turn into a reality……